Ukrainian Women | Singles Tours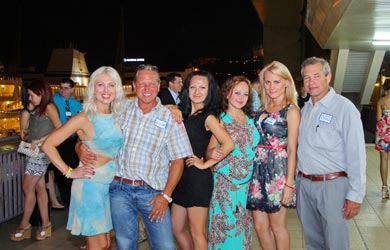 Thousands of beautiful, loving, sophisticated, Ukrainian women are looking for a man like you during your exciting singles tour.
This isn't a fantasy.
You read that right.
Ukrainian women are some of the most dazzling, elegant, and family-oriented females in the world. It's often said that Ukraine has more gorgeous women per capita than any other nation. Models aren't necessarily around every corner in Ukraine, but beauty is apparent and abundant.
Ukrainian Women's radiance is obvious in the case of actresses like Milla Jovovich and Mila Kunis. Many models, like Irina Kravchenko, cat-walked straight from Kiev to the cover of major magazines.
And yet many of these lovely Ukrainian women, due to many factors, have yet to find their husband. Fortunately for you, they are a flight away, waiting patiently for a man who is looking for the same thing. That should be the best news you've heard in your life.
Why Ukrainian Women?
When thinking about what makes Ukrainian women so special, you might save time by considering what doesn't make them exceptional. But, before going on Ukrainian women tours, here are some highpoints for you to consider:
Sophisticated - Ukrainian women are well-educated, with over 60% experiencing higher-ed. They are therefore women who are not only easy on the eyes, but on the ears; ladies you can have a conversation with.
Additionally, Ukrainian women come from an old European society with established principles and mores. They tend to understand the subtle nuances of attraction and are traditional women in every sense of the word; polite and cultured. They know how to entice with a look, speak with a wink and invite with a glance. Her subtlety is scintillating.
Genuine - When you have proven your affection and devotion to a good Ukrainian woman, you will find her to be sincere, kind, warm, and loving. Cynicism, negativity, nihilistic views, these are virtual unknowns to them. Their strong character, developed through close familial connections, includes a preference for genuine and honest interaction.
Focused on family - Ukrainian women may be known as the loveliest ladies, but their reputation as marvelous mothers is an equally prominent fact. Ukraine is a country and a region that has historically faced great hardship. These are the flames in which the binding ties of family are forged.
While Western families drift apart and become more and more detached, many Ukrainian women grow up with large, close-knit family units. Consequently, they are very interested in contributing to the growth of their extended family by finding their husband and having their own children.
Dependable - The unemployment rate among Ukrainian women is 3% lower than that of Ukrainian men. Simply put, Ukrainian women are not only going to school, they are going to work. Many view employment as a practical reality until the time comes to build a family. These women develop skills and create lives for themselves before they find their man and create a life together with him.
Feminine - Ukrainian women have something that many women in other nations no longer have: pride in being women. Ukrainian women don't resent men for being men. They respect them for it. They also aren't trying to be men themselves, but fully embrace their feminity, their sexiness, and their role as lovers, wives and mothers. A Ukrainian woman is comfortable being the woman she is and looks forward to finding a man who can match her.
Also, did we mention that Ukrainian women are some of the most beautiful creatures on planet Earth?
Why Women of the Ukraine Are Interested In You!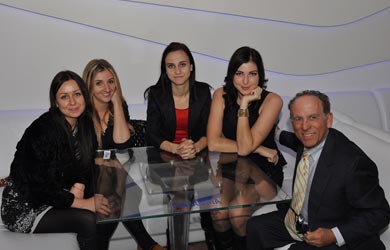 There are thousands of Ukrainian women on our site.
These charming, genuine, caring ladies have difficulty finding love at home and are turning to Western men for a number of reasons:
Demographic - Ukraine has 13%, or approximately 4 million more women than men, due in part to Soviet actions and World War II. There are literally not enough men for these women!
Why wouldn't she try a professional matchmaker when her chances of finding any man, much less a good one, are so much lower in her home country?
Health - Alcoholism, and related issues, in Ukraine are such a problem that Ukrainian male life expectancy is significantly lower than female. There is nearly a decade in difference between them.
Ukrainian women are looking for someone to spend their life with, not someone who will make them a young widow.
Cultural - The unemployment rate among Ukrainian men is several points higher than Ukrainian women. This, combined with alcoholism as a cultural staple draws many self-respecting Ukrainian women to seek love from around the world.
Perception - Ukraine is also a society in which women are often not treated as well as they are in Western nations. Ukrainian women see Western men as chivalrous, caring and compassionate, exactly what they are looking for in a partner.
So, the majority of these Ukrainian women are not only lovely, feminine and wife material, they are available! Thankfully, we're here to help them meet the man of their dreams, a man like you, on your European Singles Vacation!
Why Ukraine and Where Will You Go?
If Ukraine women alone aren't enough to entice you to this culturally rich nation of 45 Million, then perhaps travelling through lands at the core of Eurasian history will interest you. Going back to the Bronze Age, what is now Ukraine has made important contributions to Europe. You can experience much of this by visiting the cathedrals, museums, castles, and landmarks found prominently throughout the country. Ukraine is also no slouch when it comes to breathtaking natural landscapes.
Your Ukraine Singles adventure begins with the choice of either a 2-city, 4-city or 5-city tour to attractive destinations like:
Kiev is Ukraine's capitol and one of Europe's oldest and grandest cities. The city boasts nearly 6 million inhabitants and is easily accessible, a comfortable 2 – 3 hours flight from most European cities.
Kharkov, to the east, is a former capitol. On summer evenings, Kharkov's beautiful botanical parks are filled with women, enjoying a chat and ice cream with friends, and perhaps you.
The Black Sea port of Odessa has been compared to Ibiza in summer, with its electric nightlife and crowded city streets teeming with marvelous European and Ukrainian women.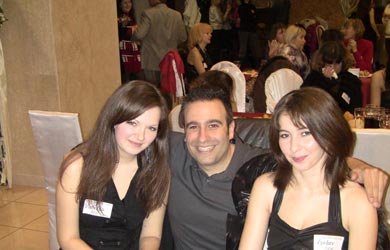 Your time in Ukraine can include walks on the beach, romantic dinners in very affordable 5-star restaurants or outdoor terrace cafes. Ukrainian women in these cities have few opportunities to meet Western men and the atmosphere for singles couldn't be more vibrant.
Our tours are designed to take care of the smaller details you would normally worry about when traveling solo - where to stay, where to eat, transportation around the city, meetings, introductions, etc…
You can relax and focus all of your attention on the hundreds of alluring women you'll meet at our singles parties. Our contributions to the excitement will include your daily introductions to these women by our highly trained, professional matchmakers. We pride ourselves on dedication to our clients and ensuring you have the best possible matchmaking vacation!
You simply couldn't put together a more affordable, action-packed European adventure on your own. And you would never have the opportunity to meet the hundreds of amazing Ukrainian women flocking to our socials by going solo.
Sign up for free now.
Is there any real reason you would keep Ukrainian women waiting?
Here are some testimonials from guys who refused to wait:
"This was my first trip abroad and first singles tour. AFA staffing was terrific the entire time. We went to Kiev first then to Poltava, Ukraine. Each day was better then the last. I felt as though I had died and gone to heaven. At the second social we seven tour members were in a club with 190 beautiful friendly graceful and charming ladies. How would this make you feel? Get on the plane and find out boys. Nice guys do finish first in Ukraine."
Sincerely, Kevin P.
Hi all at AFA!
I wanted to send this note to really thank all of you for making my first AFA tour a wonderful experience and quite possibly a great success with respect to finding a fantastic lady in Nikolaev -- we are corresponding via email, phone and skype right now and perhaps I will go back very soon to make a formal engagement, meet the parents and get immigration paperwork started...
I especially wanted to thank Michael Harrison, our tour leader. Mike made this trip, my first, a truly rewarding one. Mike made sure everyone was taken care of, made sure flight arrangements and hotel arrangements went smoothly and was always looking out for each one of us every step of the way. He was always available to us even when it seemed like he might be swamped with requests for date arrangements, securing an interpreter or rounding us all up to make the next bus trip to the next destination. Even when some of us diverted from the tour schedule, Mike made it a point to stay in contact with each of us, not only for details to meet back for the flight back to the states, but to know how things were going with our potential love connections. Mike was truly interested in our personal lives though this experience as well. I can say that I made a few new and great friends on this trip, and Mike Harrison is certainly one of them. I would recommend AFA and Mike as a tour leader to anyone interested in exploring the world of a foreign romance!
Sincerely, Rob L.
THE "SINGLES TRIP" INCLUDES:
Socials - One social for every city (All one city tours include 2 socials. Two city tours will include two Socials (one each city;) and three city tours will include three Socials etc.) Socials include unlimited contacts/introductions, personal interpreters hors d'oeuvres, refreshments, champagne. Unlimited Introductions from our Hospitality Suite staff during tour dates with women from our database as well as new women who are not yet on the internet. Interpreters available in the Hospitality Suite from 9am to 9pm. Personal interpreters provided free of charge during the social and in the Hospitality Suite. Ongoing Hospitality Service with translators and staff to assist with any logistics, advice, or any needs you may have.
Hotel accommodations, including free daily breakfast and other amenities.
Transport from airport, hotel, & all AFA events including Socials where necessary.
One three-hour guided tour of the first city.
Hotel area and orientation walking tours of all cities.
Free 1 month Platinum Membership A $95.00 value!
Free $50 Express Mail credit, to enhance your correspondence opportunities prior to your trip.
Free Fiancee Visa Kit (for U.S. residents only) $89.50 value.
Discover why more Singles Tour clients place their trust in Riga Women each and every year than any other tour agency!
Now have all your Singles Tour questions answered by one of our Tour Representatives 7 days a week, from 9AM to 9PM MST, by calling our Tour Info line at (602) 553-8178